Today, when someone mentions hosting, there are a lot of questions in your mind as to which hosting there are talking about. With technology growing every day, there are numerous types of hosting coming into existence to make the life of the user easier.
Some of the most common ones and popular ones are as below:
Shared Web Hosting
Cloud Hosting
Reseller Hosting
Dedicated Web Hosting
Managed WordPress hosting
Virtual Private hosting
Today, we'll be focusing on Cloud Hosting and especially SiteGround Cloud Hosting services (Siteground Cloud Hosting Reviews).
#1. What is Cloud Hosting?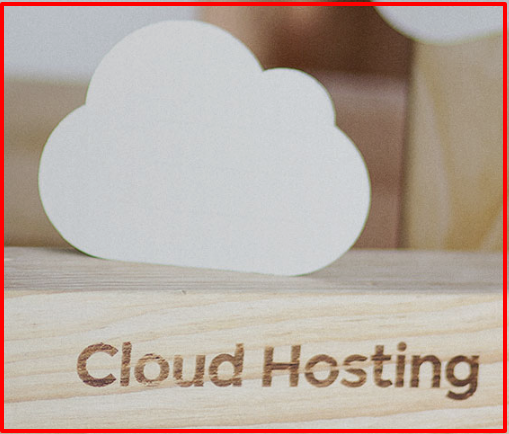 Well, this is the most basic question that will arise in your mind. Cloud based web hosting is not a very old concept. It was developed for the websites that generate a large amount of traffic. It lets hundreds of individual servers work together so that it looks like one giant server. The idea is that as the need grows, the hosting company can just add more commodity hardware to make an ever larger grid or cloud.
In short, your website will be hosted on a network of servers as opposed to 1 single server. If one fails, others will compensate.
If you have a fast growing website and expect a huge traffic then going for the cloud hosting is the best option for you. If you are on say shared hosting then the process of shifting to cloud hosting is also quite simple.

#2. Why Siteground Cloud Hosting?
Founded in 2004, SiteGround gradually but steadily turned into one of the leading web hosting service providers. Today the company has more than 400 employees and is constantly growing. They process around 1500+ tickets, 1000+ phone calls and 3000+ chat requests per day. They host more than 500,000 domains with this number growing by the hour.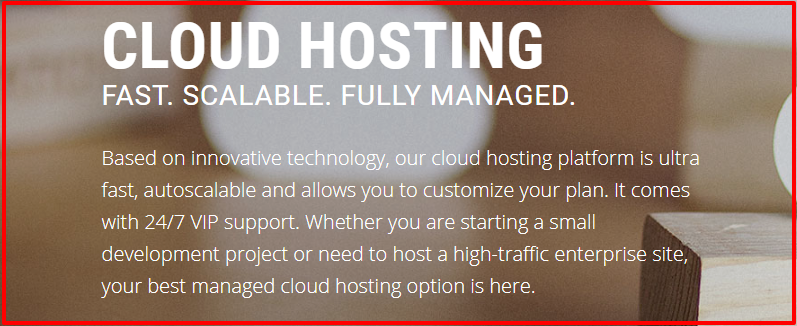 SiteGround fast, scalable and fully managed cloud hosting is what you need to keep your website live and kicking. Based on innovative technology, SiteGround cloud hosting platform is ultra fast, auto scalable and allows its customers to customize their plan. It comes with 24/7 VIP support. Whether you are starting a small development project or need to host a high-traffic enterprise site, SiteGround cloud hosting will cover you for everything.

#3. SiteGround Cloud Hosting's Features & Benefits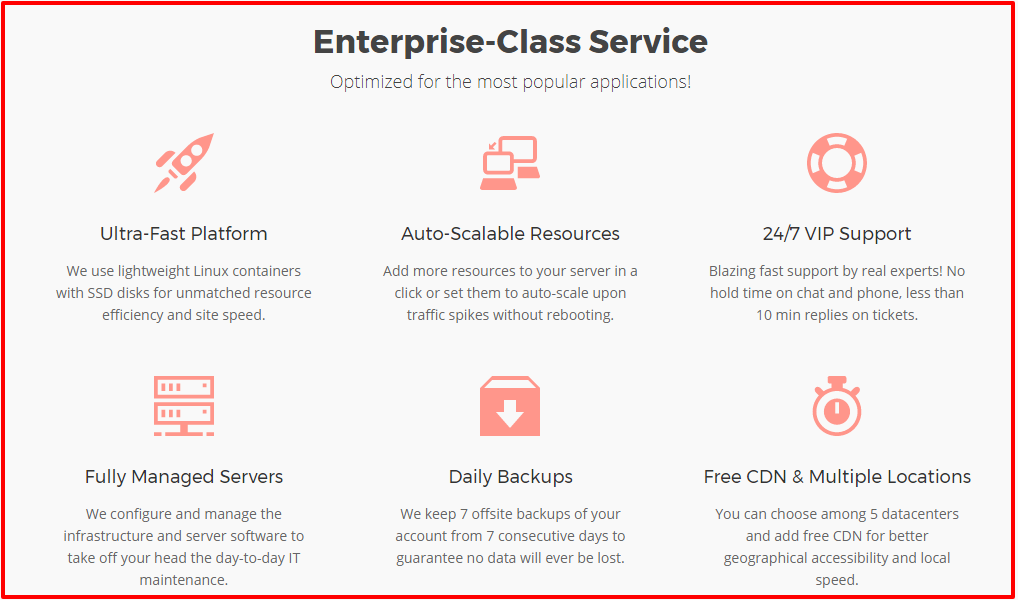 SiteGround offers their cloud customers a lot of features and benefits as under:

Ultra-Fast Platform : Siteground uses lightweight Linux containers with SSD disks for its unmatched resource efficiency and site speed.

Fully Managed Servers: SiteGround configures and manages the infrastructure and server software for easy and reliable day-to-day IT maintenance.

Auto-Scalable Resources: You can easily add more resources to your server in a click or set them to auto-scale upon traffic spikes without rebooting. This is the most helpful feature of Siteground.

Daily Backups: SiteGround keeps 7 offsite backups of your account for 7 consecutive days to guarantee no data will ever be lost.

24/7 VIP Support: SiteGround offers their customers blazing fast support by real experts! No hold time on chat and phone, less than 10 min replies on tickets. What more can you ask for?

Free CDN & Multiple Locations: Siteground has 5 datacentres across the globe. You can choose among 5 datacenters and add free CDN for better geographical accessibility and local speed.
Also Check :
With Our
BigRock Coupon
& Discount Offer For New Users Get Upto 71% Off On BigRock
#4. Some of the other features and benefits include:

WHM & cPanel
Apache/Nginx & CentOS
Free Domain Name
Softaculous Autoinstaller
Exim Mail Server
1 Dedicated IP
MySQL 5 & PostgreSQL
Private DNS Server Setup
Free SSL Certificates
5 PHP Versions & HHVM
IP Tables Firewall
SSH AccessBackups
Priority support
Automatic updates
Free hosting migration
Back & restoration service
Unlimited hosted websites
WordPress-related support
High amount of email storage
Security and spam prevention
SiteGround's speed technology
SiteGround's uptime technology
SSD (solid state drives) for speed
CDN (content delivery network) for speed
NGINX servers, HTTP/2, PHP7, and HHVM for speed
Also, as you're not sharing servers with other websites, you won't be effected if something goes wrong with theirs. With Siteground cloud hosting there is much less risk of running into technical issues.
#5. Siteground Cloud Hosting Plans
Siteground has 4 different plans and you can choose anyone of them according to your business needs. The 4 different plans are:

The specifications of all the plans are as below:
#1. Entry

2 CPU Cores
4GB Memory
40GB SSD Space
5TB Data Transfer
#2. Business

3 CPU Cores
6GB Memory
60GB SSD Space
5TB Data Transfer
#3. Business Plus

4 CPU Cores
8GB Memory
80GB SSD Space
5TB Data Transfer
#4. Super Power

8 CPU Cores
10GB Memory
120GB SSD Space
5TB Data Transfer
SiteGround's entry plan that comes with 2CPU + 4GB RAM by default is a good pick if you have normal decent traffic on your website. If you are expecting more traffic during the peak seasons of your business, you can login into your cPanel and add more resources. You can also set your plan to autoscale which means that if your site experiences more traffic than automatically the required resources will be added to your account. You want Buy cloud Hosting here is SiteGround Coupons Use its and Get Upto 70% Off On Hosting.
If you site has a good amount of traffic regularly then you should go for the other premium plans available as they will make sure that you and your website does not lag behind the competition.

So that was all about the SiteGround cloud hosting reviews. If you have any doubts or any queries you can mention them in the comments section and we shall try our best to get back to you at the earliest. check out Our more Post about siteground vs other Hosting Guides..Siteground vs Bluehost | SiteGround vs HostGator | SiteGround vs Godaddy | SiteGround vs Dreamhost . .
Siteground Cloud Hosting Reviews