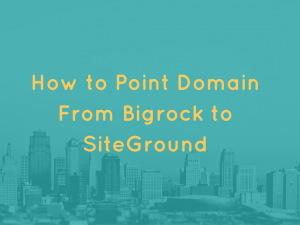 BigRock is the one of the Big domain registrar company in world but it's more Famous in Bangladesh.Most of the Small Business or blogger's first choice is Bigrock because of its trust in Bangladeshn customers and great domain offers. In my earlier SiteGround.
I Already mentioned about how Simple it is to point a domain from godaddy to SiteGround. Same in case of Bigrock. The core concept is similar as in case of godaddy.
We assume that you are already Buy (Or Want to Buy Use Our SiteGround coupons and Get upto 70% Off On Your Hosting Package ) SiteGround hosting and domains from Bigrock. So, Now the task left is to point Bigrock domain to SiteGround.
Exclusive Flat 75% Off SiteGround Hosting Deal & Offers 2021 LIVE – For Limited Time
If you're looking for the quick and easy answer to the top hosting company – our recommended host is Siteground for a few reasons. SiteGround #1 Web Hosting | Trusted by the owners of 20,00,000 domains, Fastest datacenters. Most free upgrades that can save you $300/year over other hosts. The best 24/7 suppport hands down. Easy Migration, Free Wildcard HTTPS certs. Instant Backup On Demand, Free Daily Backup.
We also hooked up all our readers with 75% off shared plans. 🙂 Click on the Button below. HURYY!
ACTIVE SiteGround OFFICIAL 75% OFF + SSL Free With Hosting Deal.
-687
Days
-20
Hours
-10
Minutes
-42
Seconds
The main objective is that to update Name Server of the domain from the domain registrar my account section. The detailed process of this domain pointing process is described below in Simple steps to Guide the beginners to understand better.
How to Point Domain From Bigrock to SiteGround Account
Here, we explained step by step Guide to point bigrock domain to your Siteground hosting account simply with screenshot. This helps you to understand method better and easily.
Step #1. First open your bigrock.in or Bigrock.com go to my account and login with your BigRock User id and password. After that you will see list of domains you registered with Bigrock. Now Click on the domain name which you want to point on SiteGround hosting account.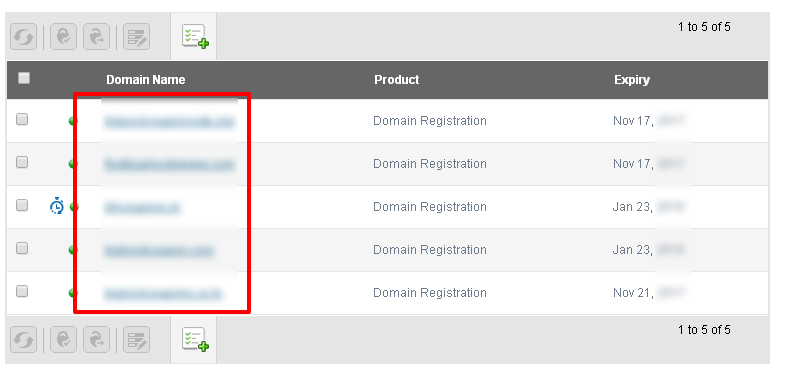 Also Like
– With Our
BigRock Coupon
– Save Upto 85% on Web Hosting + FREE SSL Certificates – Grab Now!
Step #2. Then the find the domain registration section which is on the top of the page. Click on Name Server option in this domain registration section to set name server for your website.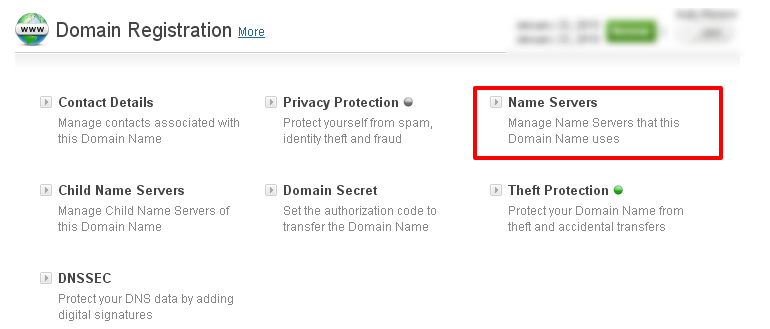 Step #3. After clicking it a popup window appears which contain blank boxes to fill name server details. If it already contains some details just ignore it and replace it with SiteGround Name servers which is given below. Use copy paste to avoid any kind of typing error.
• ns1.sgp25.siteground.asian
• ns2.sgp25.siteground.asian
Your popup screen will look like this :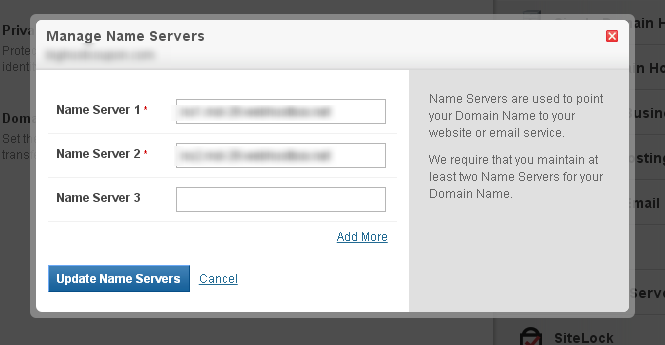 That's it you have updated your name server details. But it takes some time for these changes to make effect. It will usually take 5 min to 4 hours for changes to reflect globally. In the meantime you can do additional work for your site like WordPress Installation, Theme Installation and designing your site for the launch.
If you are facing any Issue in pointing domain to SiteGround account mention. Kindly Contact us. Thank You!
How to Point Domain From Bigrock to SiteGround