Do you love travelling a lot?
Want to How to Start A Blog In India Today?
Want to share your travel experience with the world?
Well, then the best option for you is to start a travel blog In India.
Yes,
you read that right – A Travel Blog of your own that will showcase all your travel experiences in one place. You must've thought of it a lot of times but always given up since you were not aware of the process of starting up your own travel blog.
How to Start A Travel Blog In India 2021: The A-to-Z Guide
I can help you with it; here are is a step by step guide at the end of which you'll be ready to launch your own travel blog.
Step 1: Think of a good name & check for its availability
Like every other book/website/business/ your blog too needs a name and a very good one at that. But the problem is good names are not easily available since most of them are already taken. Selecting the name for the blog can be quite a challenging task but it is worth investing time in that since that is what will represent your blog forever.
Below are some things that you should keep in mind while selecting the name for your travel blog
Think out of the box: Don't go for the most common names as they get can easily lost in the crowd of hundreds of blog out there, so think of something that will help you stand out. It is not necessary that your blog should have your own name in it so think beyond that.
Don't give away too much: Make sure that your name does not indicate any city/country or any age group or the style of blogging because that will stop you from evolving. Maybe right now you plan to travel only one country or continent but that can change anytime in the future and you cannot change the name of the blog then.
Keep it short: Shorter the name, the easier it is to remember so don't use more than 3-4 words if possible.
Avoid numbers and special characters: Sometime if your chosen name is not available you might decide to add numbers or special characters to it but avoid doing that because when you are expressing your blog name verbally to someone, it can get a little weird.
Step 2: Register your domain and buy hosting For Your Travel Blog
If you are new to the blogging arena then this may sound a little vague to you but don't worry, it is not as confusing as it sounds, infact it's pretty simple.
You can start out with a free WordPress or Blogspot account which does not need any hosting but it has a lot of disadvantages like your website URL will always have wordpress.com/blogspot.com in it, you will not have control over your data, you cannot provide ad space, you cannot track the results through Google Analytics and many more.
So it is advisable to buy Web Hosting and have a domain name. This doesn't cost much, you can easily Get hosting from SiteGround + Doamin at affordable rates.
Just Go ahead to the website of SiteGround.com and follow the simple steps mentioned below:
#1. Select the Plan according to your requirements
Since you are just starting up your blog, it is advisable to select the cheapest plan as you don't know about the future to take up the $2.95/month plan as you can always upgrade the plan later.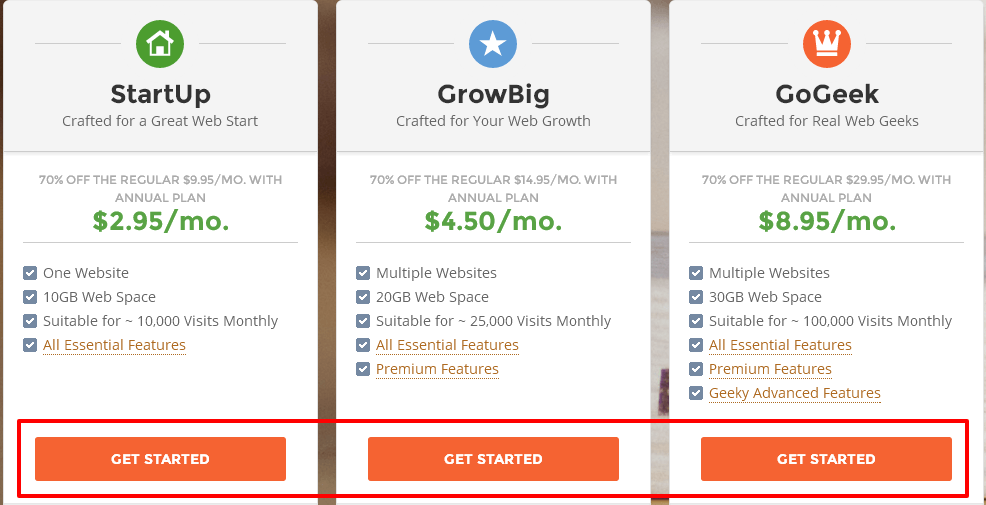 It's unlikely that you already have a domain name since you are just starting, but in any case if you have one then add it and if not then buy new domain that you have zeroed upon.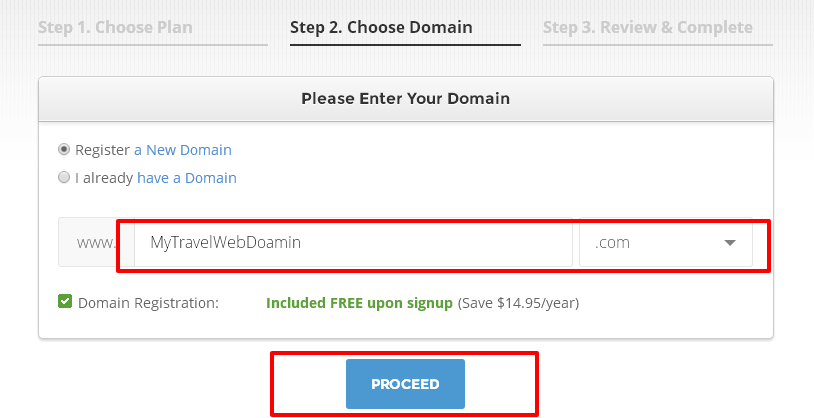 #3. Fill in other details
Fill in all the other required details and if you like you can add other features too as per your requirements and then you are done. You have successfully bought the hosting

Step 3: WordPress Installation
After buying the hosting from SiteGround, it is now time to Install WordPress On SiteGround. This too may sound a little vague to you but trust me it's quite simple. You need not know any coding or stuff like that to own a WordPress account.
Just follow the simple steps mentioned below and you'll be ready with your WordPress account.
Step #1. Go to the cPanel of your SiteGround account
Step #2. Add Your domain name at Domain Section

Step #3. Go to the section called Website Builders and select WordPress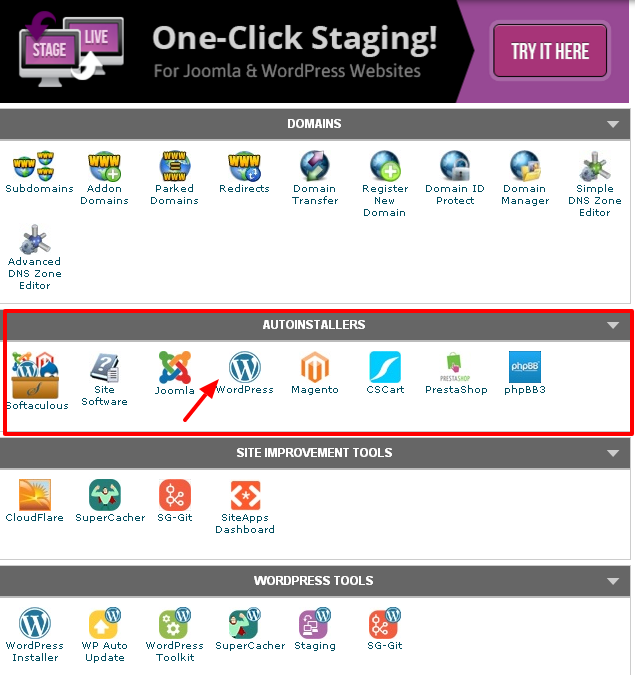 Step #4. On the installation page, select the Do It Yourself option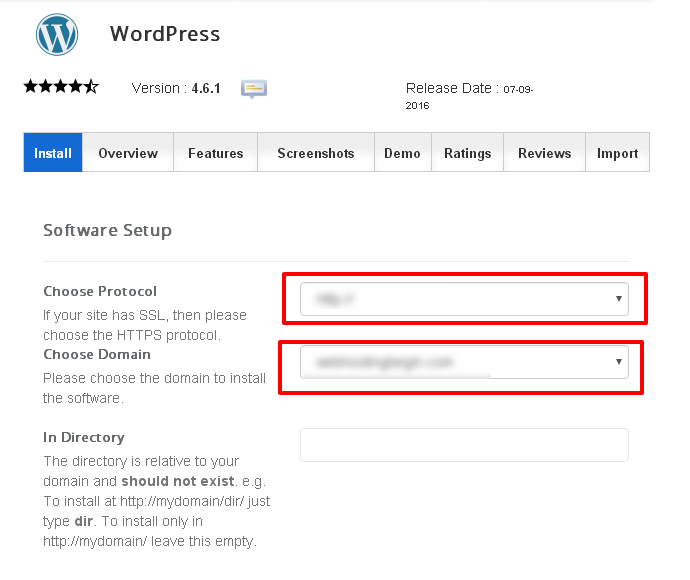 Step #5. In the next step, set your log in details and install wordpress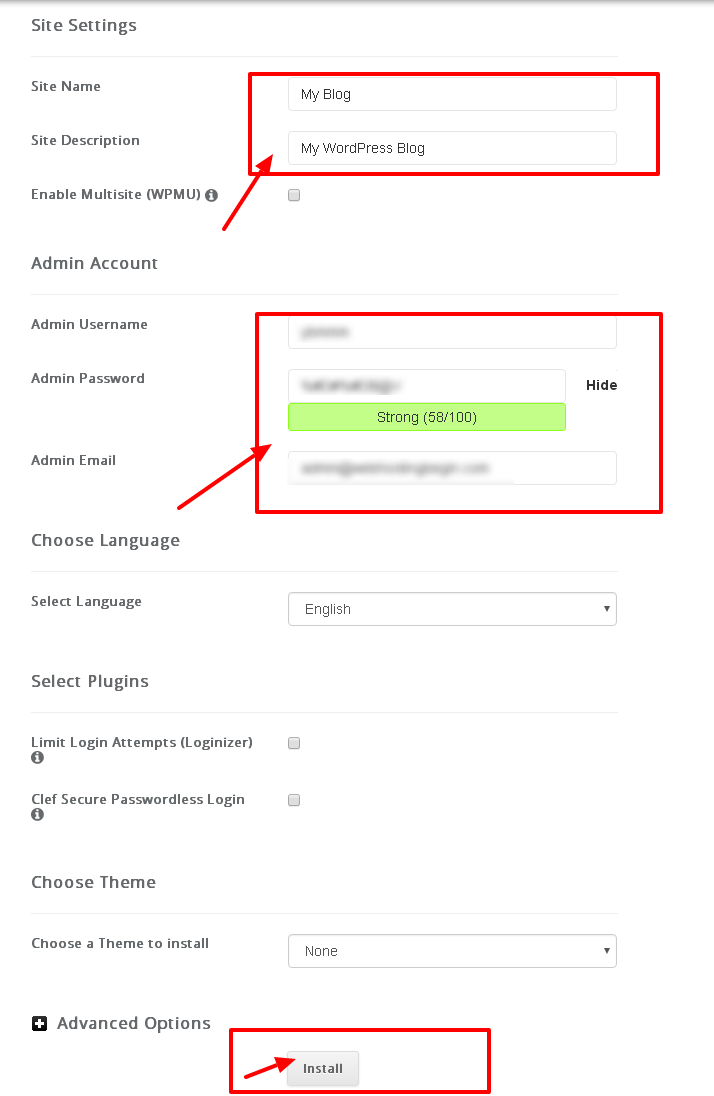 Step #6. Go to the wordpress site, enter your login details and your WordPress account is ready to be used.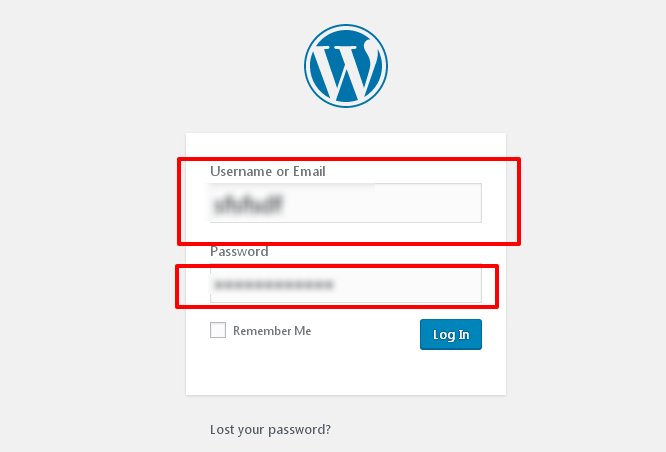 Step 4: Select a theme for your WordPress website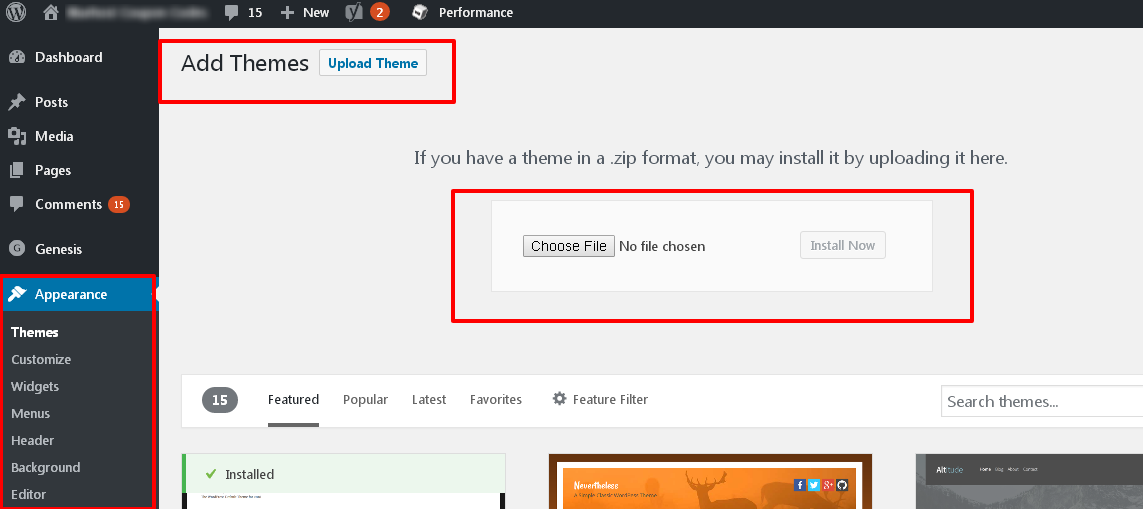 A theme is separate to the WordPress installation which controls the look and functionality of the website. This system allows you to pick a pre-made design without having to know anything about PHP, HTML, CSS, or any other scary coding name.
WordPress itself comes with a lot of themes but they are quite basic and do not attract many followers and also does not offer many features so in the begging it is okay to continue with the pre-installed themes but if you want your blog to do professionally well sooner or later you have to select a paid theme. It will also help you to differentiate yourself from others.
There are many sites from where you can select a theme, some of them are listed below:
#1. Elegant Themes
#2. Theme Forest
#3. My Theme Shop
For starters, you can select any affordable theme and change it once you start generating revenue from the blog.
Step 5: Install some essential Plugins In Travel blog

You can always start blogging without installing any plugins but some plugins play an important role in enhancing your blog page and thus I'll advice you to atlest install some of the below mentioned plugins:
WordPress SEO/ SEO Yoast:
How will the traffic of your website increase if your blog does not rank high on Google and other search engines? That is why it is important to install WordPress SEO or SEO Yoast which will not only optimize your articles for Google search, but will also integrate Google Sitemaps and Analytics.
Akismet:
Nobody likes spammy comments on a blog post and Akismet will help you to prevent that. It will block/delete any of the spam comments on the blog post.
Social Share Buttons:
What do you want do after reading an excellent article? Mostly you will want to share it with others through Facebook, Twitter or any other social medium. Your audience too will want the same and therefore it is important to have social media sharing buttons on your website. You can install Sumo Me, DiggDigg or any other which you find easy to use.
WP Touch:
If your website theme is already mobile friendly then well and good as it should be so but if not then go and install WP Touch plugin which will make your articles mobile friendly.
Wordfence:
This plugin will provide your website the much required security and protect it from unwanted viruses and malware.
Contact Form:
Always give your audience a way to contact you and what better than having a contact form? You can only respond to the queries which you find relevant.
And finally, now you can start blogging. I don't think you require much tips there but still
below are some that can help you in a great way.
Step #1. Try to publish atleast 2-3 articles every week in the beginning. Yes, that may sound a little difficult but then if you want good results you'll have to invest some time in it.
Step #2. Don't get discouraged with low or no response in the beginning. Rome wasn't built in a day nor will your blog will be successful instantly. Initially, it'll only be your friends and colleagues that will be reading your blog but once it gets going and is being shared you will start seeing the rise in the number.
Step #3. It is not possible to travel 365 days of the year and thus you may find yourself out of topics but don't let that stop you from blogging. You can write about your various past traveling experiences, give tips on traveling, give recommendations on food and hotels and places to visit and many more things. Just don't stop blogging.
Step #4. Build relationship with other bloggers. Go through the articles of others and leave a comment on how you liked it or if you have any suggestions. You can ask the author to visit your blog page and give suggestions if any. This way you can earn backlinks which will improve your domain authority.
Step #5. Use Google Analytics to get various details about your audience and the type of content they like. You can also get information about where your traffic is coming from and the audience demographics.
Step #6. While writing, show your own personality to your audience. Write in first person and make your audience feel that you are talking to them. Share a joke or two if your topic permits as that will make it fun to read.

Step 7: Make a logo for your blog IF Required
Logos have more recall value so make sure that your blog has a decent logo that your audience can connect with. The logo need not be very fancy, just hire a freelance graphic designer and tell them your requirements and it'll be done.
If you don't plan to invest much in the logo, you can also search for graphic designers on Fiverr. Your logo will help you to stand out from others so make sure it is not a copy or similar looking to any other brand.
Step 8: Promote your blog
Nobody will know about your travel blog unless you start talking about it. Why just talk? Make it a point to share your blogs on all the social media platforms. Infact, make your blog's fan pages and social media accounts so you can share the updates about your blog on them and keep your audience updated.
Build an email subscriber list and mail them whenever you publish a new post.If your budget permits do some form of advertisement for your blog online and try to bring as many people to your website.
Conclusion
If you are passionate enough and put in the right efforts into travel blogging, you'll definitely see the results and good ones at that. Earning revenue from your blog may not start as early as expected but if you take the correct steps and provide good content, promote the blog well, update regularly then nobody can stop from generating a good amount of money from your travel blog.
All the best for your travel blog. Keep travelling & keep blogging!